Coffee and Philanthropy Go Hand in Hand
Corporate citizenship. While it sounds highfalutin, its effects are grounded in the common good. Most of us have taken part in it as consumers, even if we aren't familiar with the term. So what is it? Corporate citizenship refers to a business taking action to benefit the community, nonprofits, etc. This comes in various forms, including offering donations via purchase incentives, giving a portion of proceeds, and more. In short, it's acts of goodwill, and it can take place in any size business.
When it comes to coffee, corporate citizenship becomes something different altogether. While big names like Starbucks give huge sums of money, many lesser-known names favor an approach that's much closer to those in need. Today, it's quite common to find businesses and organizations that came into existence for the purpose of providing support to specific groups, communities, or charitable organizations, with some serving as charitable organizations themselves.
Let's take a look at a few of them and how they're using coffee to improve their communities and beyond.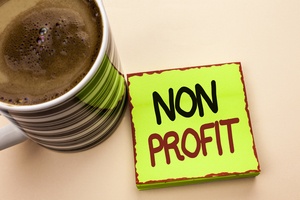 4 Ways Coffee is Making a Difference Around the World
Bandjoun Station is a unique enterprise created by artist Barthelemy Toguo, a native of Cameroon, a small country on the western coast of Africa. Opened in 2007, Bandjoun Station serves as a community center, artist colony, and organic farm with coffee as a main crop. According to Toguo, the farm is intended to empower African farmers negatively affected by globalism by allowing them take control of the process and to set their own prices. Each bag of beans is wrapped in a work of art available locally and at Toguo's art exhibitions around the world.
Café Papillon is part of the larger Papillon organization, which was founded in response to Haiti's orphan crisis. Living in extreme poverty, parents who are unable to provide for their children often are faced with giving them up to orphanages. Through Papillon's job training, education, and support programs, these parents learn to create handmade items that are sold around the world, enabling them to earn an income and work with their children on site. Café Papillon is an additional means of financial support for the organization, starting as a coffeehouse and later expanding to offer food.
Coffee Kids is a program within a larger international nonprofit organization, providing entrepreneurial training and resources for young coffee farmers in Africa, Central America, and South America. Through Coffee Kids, these farmers learn to navigate the complexities of the global coffee market so they can build successful, sustainable businesses to support themselves and lift up their communities.
Grounds and Hounds Coffee Co. is an online company that came about when its founder stumbled upon a Dalmatian in need of a home, setting in place a new mission. Through the sale of coffee and apparel, Grounds and Hounds gives 20% of proceeds to its partner organizations, rescues located all across the country.
The above profiles show that coffee can help us change the world. We hope you'll consider giving in any way you can!
If you don't already know, Coletti Coffee is also doing its part by contributing to a cause in great need of attention. Find out more here https://coletticoffee.com/about/.