Each year as we plan our holiday dinner menus, my mom and I look for new recipes to try out. With a finicky "guy" in the picture (my dad, whose name is actually Guy), that can be a challenge. Plain is the name of the game for Dad. Many years, Mom and I have simply made extras in addition to all the old standards of holidays past. That way, Dad gets the classic meal and the rest of us get to experiment.
I joined the Coletti blogging team nearly a year ago, just after Thanksgiving. So this year, my holiday recipe search took on new meaning. Not only did I want to dig up some cool new recipes for my family meal, I also decided to use coffee as my inspiration. Then I decided to up the ante: finding coffee-inspired recipes that even my dad will try.
With my challenge laid out, I began my search, which to my surprise easily yielded a handful of holiday recipes with coffee as an ingredient. I chose three based on the fact that the foundation ingredient for each is a staple at most holiday tables: turkey, sweet potatoes, and pecan pie. The fourth is a salad, which we've never had on our holiday table, but this one sounded so good I had to include it.
Fingers crossed my dad will like at least three of the four. As for the rest of you adventurous eaters, enjoy!
4 Coffee-Inspired Holiday Recipes
Maple Bourbon Sweet Potatoes.
Sweet potatoes are not only versatile, just as good savory as sweet, they're also super nutritious, containing complex carbs for sustained energy and fiber that prevents the natural sugars from spiking insulin. This recipe calls for strong, dark coffee and espresso powder.
Mocha Pecan Pie with Coffee Whipped Cream.
I'm a big fan of homemade whipped cream. There's nothing in a can or a plastic tub that compares. Pecan pie is easy to make, and the addition of the infused whipped cream makes this one an indulgence your taste buds won't forget.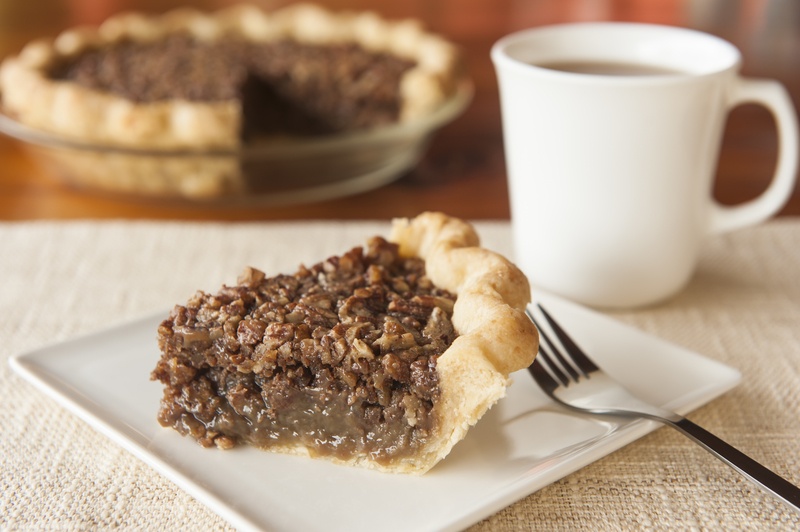 Smoked Turkey With Sweet Coffee Glaze.
Teach that old bird a new trick by taking it out of the stove and throwing it onto the coals (after simmering for 11 hours, that is). The photo on the website made my mouth water. A word of warning: Since smoked meats should only be eaten rarely, don't get hooked on this recipe; make it a once-per-year holiday treat.
Breakfast Salad With Espresso Vinaigrette.
I'm a pretty resourceful home cook, but I admit I've never thought of using coffee in salad dressing. This dish will make a great first course.
We hope that you and your family - even the picky eaters - enjoy these fabulous recipes featuring our favorite bean. And if you are shopping for holiday gifts, don't forget that 100% of our profits go directly to fighting human trafficking. Give the gift that gives back - see what we've got for the coffee lover on your list!
Try these recipes, take photos, and share with the Coletti Coffee community in the comments or on our Facebook page!