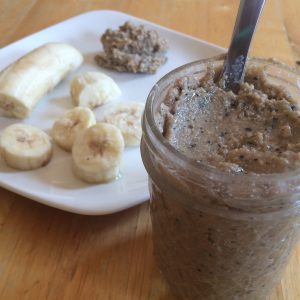 Coffee-Cashew Butter
I promise that I will do another recipe for an actual coffee drink soon, but I just CANNOT leave our leftover grounds recipes until I share the following recipe with you all. I would not be able to sleep at night.
I think we can all agree that it's not a good idea to go from lunch to dinner without eating. It brings on something nobody wants to see -- namely, Hangry Mom. This is a person my kids try to steer clear of, and frankly, she has no business interacting with anyone's children. Not. Pretty.
But give Hangry Mom a banana and some nut-butter, back away slowly, and she will transform into a lovely, cuddly, and safe human being again.
Now, there is another creature even scarier than Hangry Mom. While this monster exhibits some of the same horrifying snappiness and irritability, she also has the dreaded quality of apathetic fatigue. Kids flee in terror as she alternately bites their heads off and sits at her kitchen table in a catatonic state while the house burns down around her. Behold -- Tired & Hangry Mom.
To transform this hideous beast into someone recognizable, you better put some coffee in that nut butter.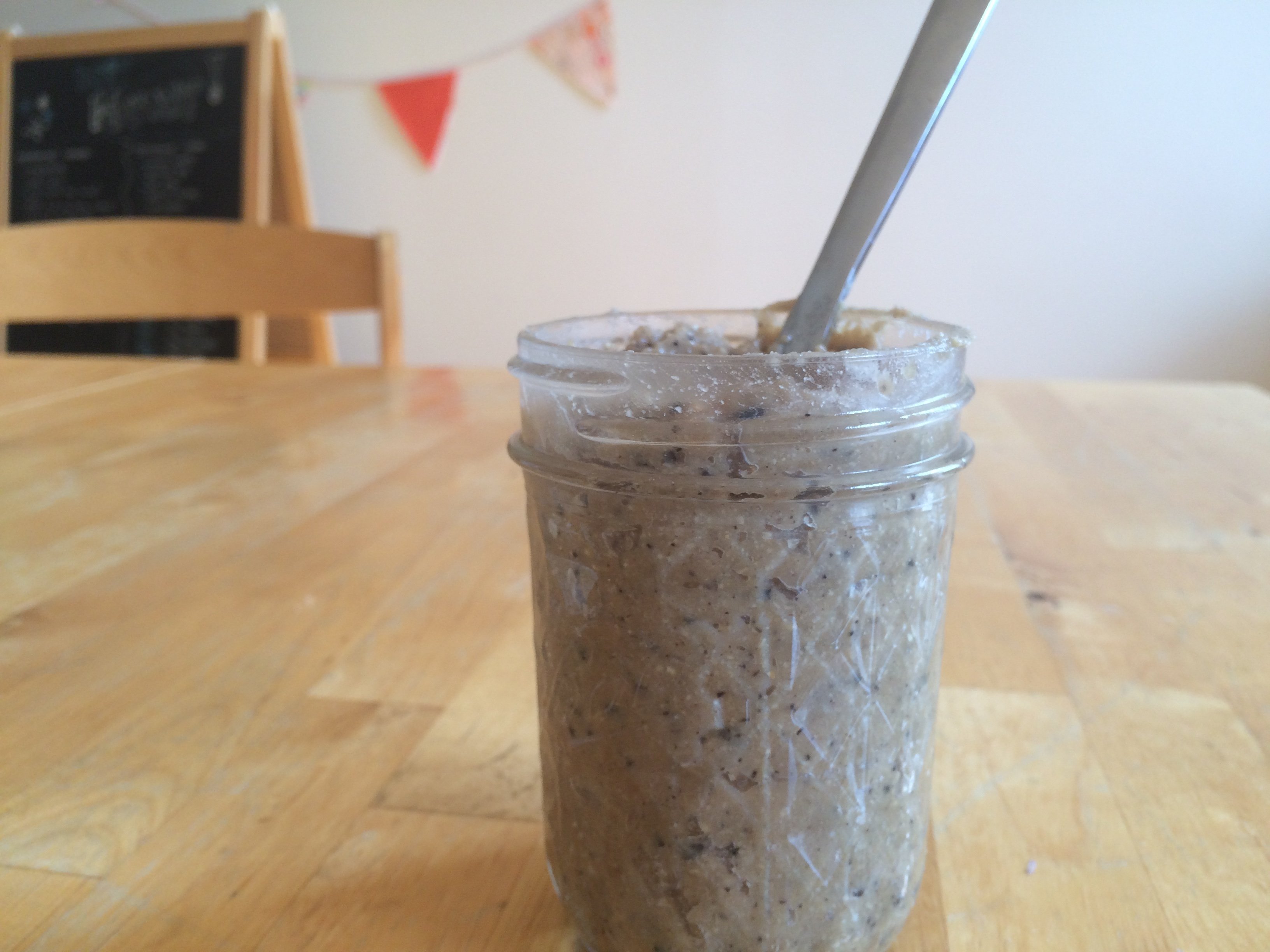 Nut butters have long been a secret of mine for late afternoon sanity. Some chunky dense deliciousness slathered all over a creamy frozen banana has many times propelled me through the witching-hour with, at least, a shred of parental dignity intact. But for those days when I reach the trifecta of parenting horrors -- tired, hungry, and angry -- I reach for some Coffee-Cashew Butter.
Coffee-Cashew Butter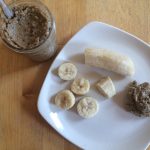 2 cups roasted, salted cashews
1 cup raw cashews ((you could use all roasted and salted, but I like the texture and taste of adding some raw cashews))
1 1/2 tbsp freshly ground coffee
3 tbsp agave nectar (could substitute honey or maple syrup here )
2 tsp vanilla
1 1/2 tbsp coconut oil
Start out by throwing all the cashews in a high speed blender or food processor. I think a food processor makes better nut butter myself but some folks swear by their blender. Pulse until cashews turn into a fine powder.

Then add the rest of the ingredients and process again. It takes several minutes to achieve that creamy texture, but your patience will be well spent.
Store in refrigerator and eat liberally when hanger strikes:).
*Although I recognize the merits of each nut, I believe that cashews make the most superior nut butter. However, f you prefer walnuts, almonds, or peanuts, you can swap out in equal amounts!